Children in need fun run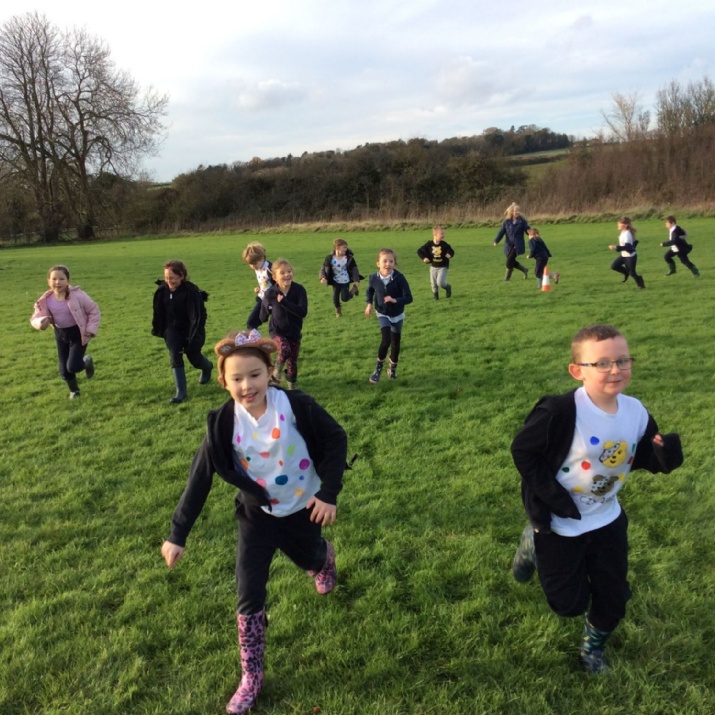 Friday 13th of November was the day of Children in Need. In spite of the need to keep in our class bubbles, everyone at Castle Acre Academy decided a fun run would, indeed, be a fun thing to do as well as raising money for this amazing charity.
The day started with everyone coming to school dressed in spots and dots, including in some cases spotty hair and painted faces. Pudsey ears and bandages were also in evidence, so thank you to all the parents who facilitated this as well as the children putting in so much effort.
After a damp morning the sun shone for our run. Distancing is still a must so three courses were laid out with Rowan Class taking the inner circuit, Whitebeam Class in the middle with a bit further to go, while Oak Class had the perimeter of the field (they had a long way to run!).
All the children put in maximum effort with lots of smiles amongst the grimaces as legs started to feel the effort. Nobody gave up, though, so well done!
Best of all, £95.60 was raised for Children in Need.