Fons takeover day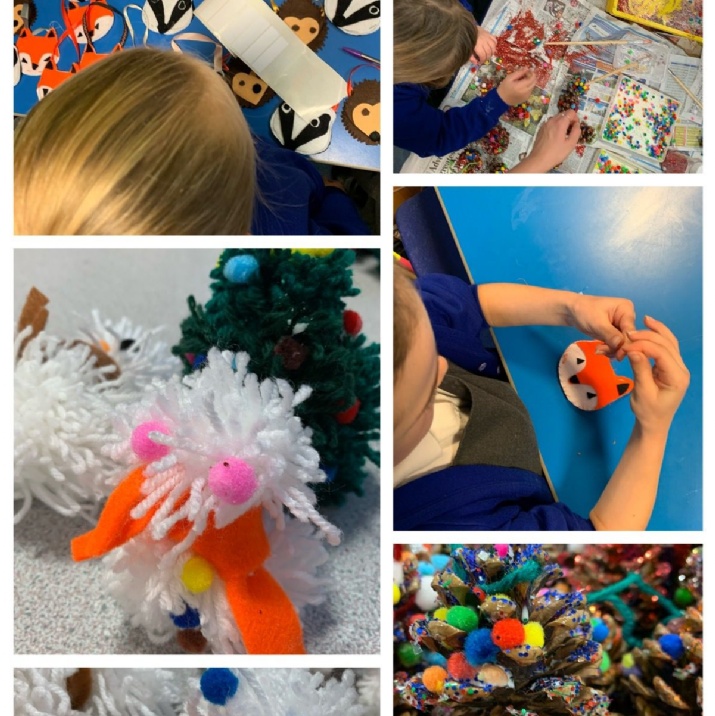 The children being creative to make some Christmas fayre produce ready for Friday 29th November.
The children were so excited for the "best day EVER" (Joshua, Badger class) when FONS came in and took over! They organised lots of fun and crafty activities for the children to take part in to make some goodies for us to sell at our Christmas fayre coming up in the next few weeks.
Activities were resourced, organised and delivered by our fantastic team of parent helpers, including: sewing felt woodland creature hanging decorations, making Pom-Pom snowmen and Christmas trees, decorating pine cones, baking Christmas biscuits and making reindeer candy cane decorations!
All our children were fantastic, helping and supporting each other with the activities. Well done everyone, and a massive thank you to our fabulous team of FONS and their parent helpers.